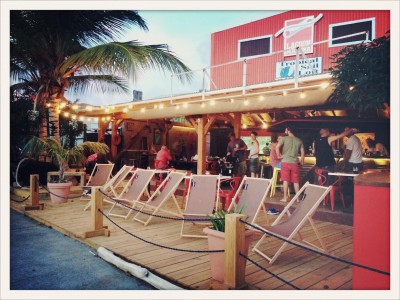 " For reservations call us at +1-721-5230115 or email bistrolagoonies@gmail.com "
In the same location as the old Lagoonies, on the waterfront in Cole Bay Lagoon, Sint Maarten, with a fresh new look. The new owner intentionally kept the same feel as the original Lagoonies: the old fashioned cruiser-friendly environment that made it ever so popular: a relaxed atmosphere where boaters and locals meet, eat drink or use the wireless internet.
Located in between all the major marine suppliers: Budget Marine, Island Water World, Electec, NAPA, FKG Rigging, and much more!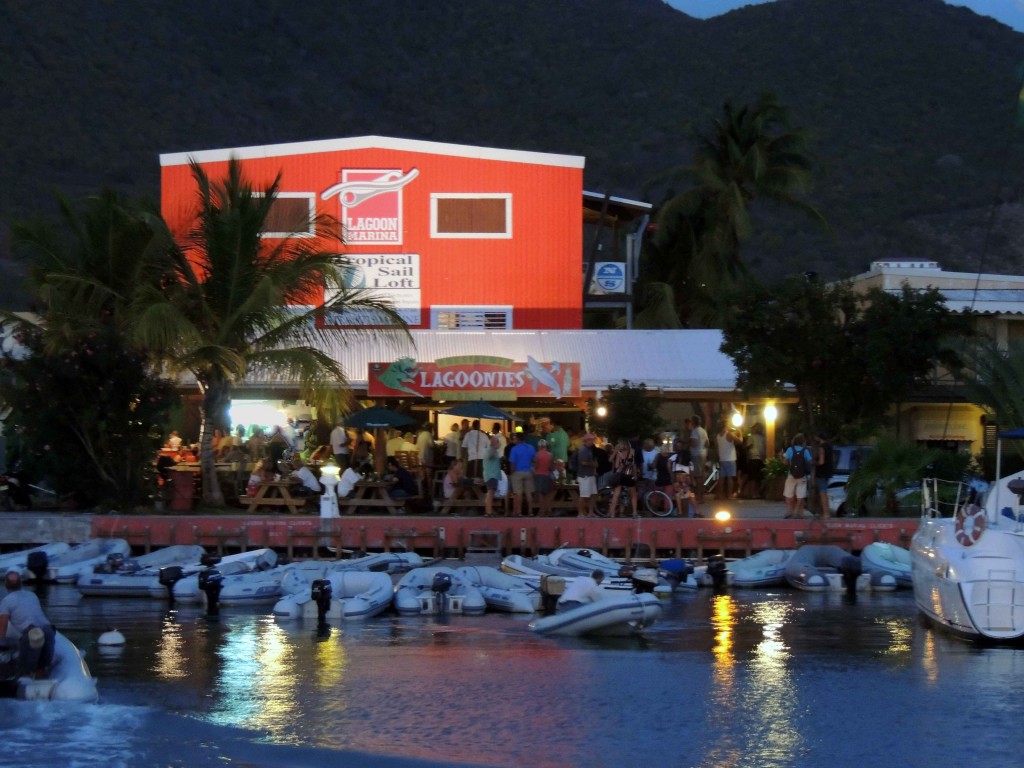 If you were a cruiser any time from the early 1990s, many of you would remember the old Lagoonies Bar known as one of the last classic, good old fashioned watering holes where sailors and marine professionals from all over the world could meet to exchange information, have rowdy evenings full of laughter and live music, and indulge in a delicious warm meal with plenty of grog to go around. Lagoonies was always a great value for money and a popular stop off where cruisers could take a break.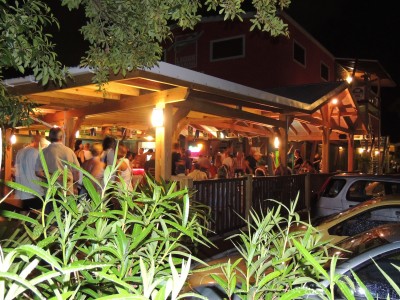 On a quiet day in 2004, Lagoonies closed it doors and many of the regulars were left wondering what would replace it. Over the next several years, the property was re-developed and what is now the new Lagoon Marina is in full swing again with Lagoonies Bar and Café in front and center. The marina now has all the latest amenities and facilities including modern telecoms, laundry, security, a new dinghy dock, and half a dozen marine services on location. Lagoonies Bar and Bistro has a fresh new look with a traditional old feel and includes a lovely outdoor terrace for waterfront dining and cocktails, Live music again fills the air on Friday nights and a 5 to 6 very happy hour every night.from their long passages to provision up, work on their yachts, or just relax for a few days before heading out to sea again. It was also one of the most popular spots for locals to congregate, network and hear tales of the goings on around the Caribbean.