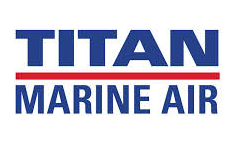 Titan Marine Air is a team of knowledgeable and resourceful technicians, installers and troubleshooters who work with boat owners to provide the best service and support. With a broad range of skills and an clear understanding of the marine environment, Titan Marine Air provides cost-effective solutions in all phases of installation, repair, refit, rebuild, air conditioning, water making and plumbing for boats.
We are situated  at Lagoon Marina.
Please contact us with any questions you may have on our services. Titan Marine Air provides sales, parts, installation, service and support for marine AC, refrigeration, marine plumbing, and water makers.
Call Titan Marine Air for quotes and service for your boat, yacht or commercial.
(SXM) +1 721 550-2853
(Palma) +34 653 137 963 /+34 871 532 456
(Ft Lauderdale) +1 954 406 3015